BIG DATA STATISTICS
Quantity
Big data trends to resolve your problem
Value concentrated among intermediates
Data exploitable by others
An unlimited energetic digital planet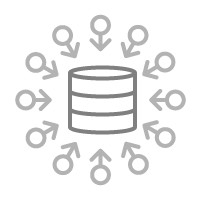 ACTIONABLE DATA
Quality of experience
Your personalized problem-solving
Your profitability / wide choice of electronic components
Your customers privacy & diversity
 Our small planet and fragile environment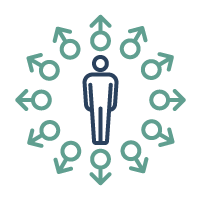 Bondzai is a software products company specializing in the deep learning artificial intelligence systems for Industry 4.0 AIoT markets.
Bondzai provides high-tech equipment manufacturers with a reliable AI software product, continuously learning from live data and generating best-in-class AI models. It is a real alternative to traditional, expensive, and non-scalable AI solutions. Customers should be aware that working with Bondzai is a less risky and more scalable solution, making their Edge / Endpoint equipment more secure. The Bondzai solution will be cost effective compared to an in-house solution.
Bondzai was created as a SAS company owned by its main founders.
Alain is an accomplished and dynamic professional with considerable experience in leading disruptive technologies through the paradigm shifts driven by the new markets of digital transformation. Multiple roles as co-founder and officer in start-ups, and international companies (Daimler Benz/Temic, T.sqware, Globespan, Arteris, Tagsys-RFID/Cxignited).
In 2018, after having succeeded in his High-Tech projects and on the strength of his industrial experience in the fields of IoT, Alain decided to investigate the next emerging wave of smart objects (AIoT). Not convinced by the current AI approaches, he is looking for a breakthrough idea. The same year, he met with Bijan Mohammadi who, after spending years dissecting the problems of AI algorithms, was able to rethink the mathematics to invent a simple new approach to deep learning AI. Over the past 3 years, they are joining forces to converge on a new value proposition for AIoT.
Results oriented with successful exits for his high-tech startups and decisive leader with demonstrated expertise in managing growth and P&L optimization in startups and in complex environment and situations. Win-Win solutions strategist and a 'big picture' visionary with a global business acumen, adept at implementing integrated marketing solutions from concept to actualization. Alain earned his PHD in Computer Science from ENST (ParisTech).
Bijan is a Professor of applied and industrial mathematics with considerable experience in collaborative industrial research projects in the fileds of numerical simulation and optimization. Bijan has an extensive academic carrer record including awards, publications, PhD supervisions and directions of public and private research labs.
Feedbacks from his industrial partners convinced Bijan industrial demands in Deep Learning modelling cannot be met by available solutions. In 2018, after inventing a new Deep Learning algorithm and developping an automatic model generator code prototype for embedded Deep Learning, Bijan partnered with Alain to build Bondzai, a company addressing AIoT through zero-dataset and offline learning paradigm shifts with respect to conventional Deep Learning solutions.
Jean-Michel is an experienced "off-road" engineer in algorithms for embedded systems with a large knowledge on target platforms. He has started his career as DSP engineer in an emerging start-up, SENSITIVE OBJECTS and evolved to technical and team leader in various domains like IoT, RFID or BI, dealing with smallest microprocessors and power-full edge servers. On all his projects, Jean-Michel has also been in direct contact with the partnerships (production in Chine, co-development with USA) and customers (like on-site IoT deployments).
In 2019, the new challenge brought by Alain, mixing all his favorite domains, sensors, embedded devices, AI in a start-up environment, decided him to switch from Innovation Lab Leader to Principal Engineer in Bondzai.
Jean-Michel shares all Bondzai's key value propositions, very sensitive to resources rationalization, personalized product and data privacy.
Familiar with edge computing technologies as well as real-time embedded implementation, Jean-Michel will take the best of both to realize Bondzai's Products.
Very "product" oriented by his experiences, with a large culture in signal and image processing, Jean-Michel will use all his knowledges to leverage all the Bondzai technical challenges.
Julien is a creative software architect with an holistic technical culture going from develoment of virtual machines for smartcards to fullstack development of web platforms through embedded machine learning. During the last twelve years, Julien co-founded 2 internal startups, one dealing with IoT and the other with privacy protection in e-commerce. He participated to 4 European IoT research programs, to several standards comittees (IEEE and ETSI) and filled more than fifteen patents in security and IoT domains.
In late 2021, after 2 years as CTO of Nabuu, an e-commerce solution for privacy protection, convinced by both a solid team and 5 years ahead of competition technology, Julien decided to join Bondzai as CTO. Julien shares with Bondzai team the same purpose of streamlining IoT product introduction and adoption thanks to an embedded AI that trains on-board and thus, adapts to users and any real life context.
Thanks to his wide technical knowledge, and experience in mass product introduction, Julien will drive the technical choices of Bondzai R&D and adapt them to real market needs. He will put his experience in design thinking and lean startup methodology at the service of CEO in order to find the correct product market fit.
Jillian is an engineer specializing in audio and acoustics.
After studying physical acoustics, digital audio signal processing and machine learning, Jillian helped develop a benchmarking process to evaluate the audio quality of various devices. Jillian also developed a test software to validate the integration of DSP in car radios.
Jillian joined Bondzai to lead the DavinSy system's pre- and post-processing activities on topics such as acoustic analysis and speech. With his knowledge in DSP and deep learning, Jillian deeply contributes to the team's knowledge of the implementation of embedded signal processing features. Jillian ensures that Bondzai's products meet the requirements of the market and the customers' expectations.
Theo is a Senior Full Stack Engineer, with over 10 years of professional experiences in software development, cloud environments and embedded products.
Theo has helped companies develop and implement their core products in many different themes and environments, such as small store networks, industrial warehouses, energy delivery, …
Theo joined Bondzai to lead the Maestro project and unleash the creativity of DavinSy/Maestro users.
With his understanding of digital service users, Theo contributes to the team's goal of imagining, thinking, creating and bringing Bondzai's products to life to meet its customers' requirements